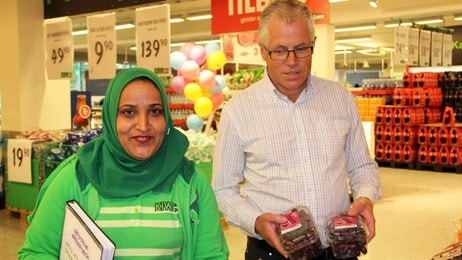 Grocery chain Kiwi introduces new work outfit, and there are also headscarf hijab for those who want it.
In the largest Kiwi store, which is located in Drammen, two employees using the new green hijab at work.
- I think it's very nice to wear hijab with the same color as the uniform.
People notice that I now have a green hijab and it is very positive.
Before I had a black hijab, but now people see that it belongs to the outfit, says Saeed Mahmood.
link